Here at RECREATE, we are always keeping our eye out for media driven innovation, we are kicking off our Interview Series with a cat from Los Angeles named Whiskey Pete.
He recently represented on "Cut Throat" , a track with FIGURE, that was recently released as a music video that straight caught our attention.
We had a chance to catch up with Whiskey Pete for a couple minutes to ask some questions about his video, his scene and really whats good lately on the creative tip.
Interview:
1. So Whiskey, whats good on the LA scene, whats your latest and greatest spot to party?
Ah man way to many party options to choose from, you can find me at a number of places,  Dim Mak, Control, Check Yo ponytail, Smog parties, The Well, LA Beatdown, Respect.
Any number of one off raves or events that happen every week as well. There is never a lack of things to do thats for sure.
2. Where does the name Whiskey Pete come from?
When I started getting into dance music and trying to rap to it, I would go to the liquor store and buy a 5th of Jim beam wich is like the cheapest whiskey you can buy.
I would come home and drink it, write these crazy kinda party raps to these beats that I was getting from producers at the time.
All of my earlier songs were all written off Jim Beam pretty much lol. One night rolling down Hollywood Blvd. my homie shouted out "Whiskey Pete" and the rest is history.
3. How long you been in LA, where you originally from?
I was born in Alabama but my family moved to Santa Fe, New Mexico when I was a child. I have been living in LA since I was about 15,  so about 14 yrs or so.
4.  How did you and Figure link up for the track "Cut Throat"?
We linked up via soundcloud.
5. Who put together this video and where did you guys film at?
My boy Justin Nizer and his team at Eyewax Tv put the whole thing together. We filmed all over downtown Los Angeles and Hollywood mainly.
6.  How long have you been going to RESPECT on Thursdays in Hollywood?
Oh jeez. A long time. Probably since about 2001 or so.
7. What next for Whiskey Pete in 2011?
I am really pushing my live show right now. A 30 plus minute set of just my songs that I perform back to back. I am still gonna be hosting parties and Mc'ing over various DJ sets, but the live set is definitely what alot of my focus is going into right now.
I am also working on a solo album that will hopefully be wrapped up within the next couple months, if things go according to plan. Bunch of different styles on this one, Electro, Moombahton, Drumstep, Dubstep, and even some indie rock type jams.
Going all over the place, I have a few select features that I am doing with some various producers right now as well. Expect to see a bunch of new tunes that I am featured on coming out real soon on beatport/Itunes.
Check out the video below and big ups to

Whiskey Pete

for the interview!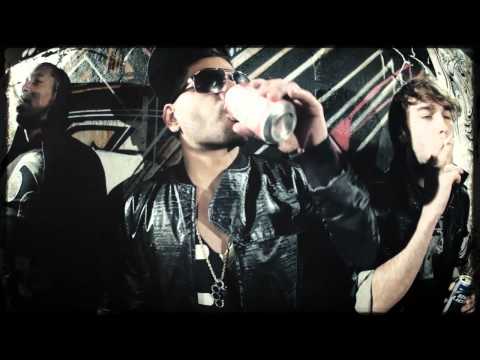 You can find Whiskey Pete at the following social spots:
For booking information, contact :
Mike Feinberg
Check out Figure's social spot